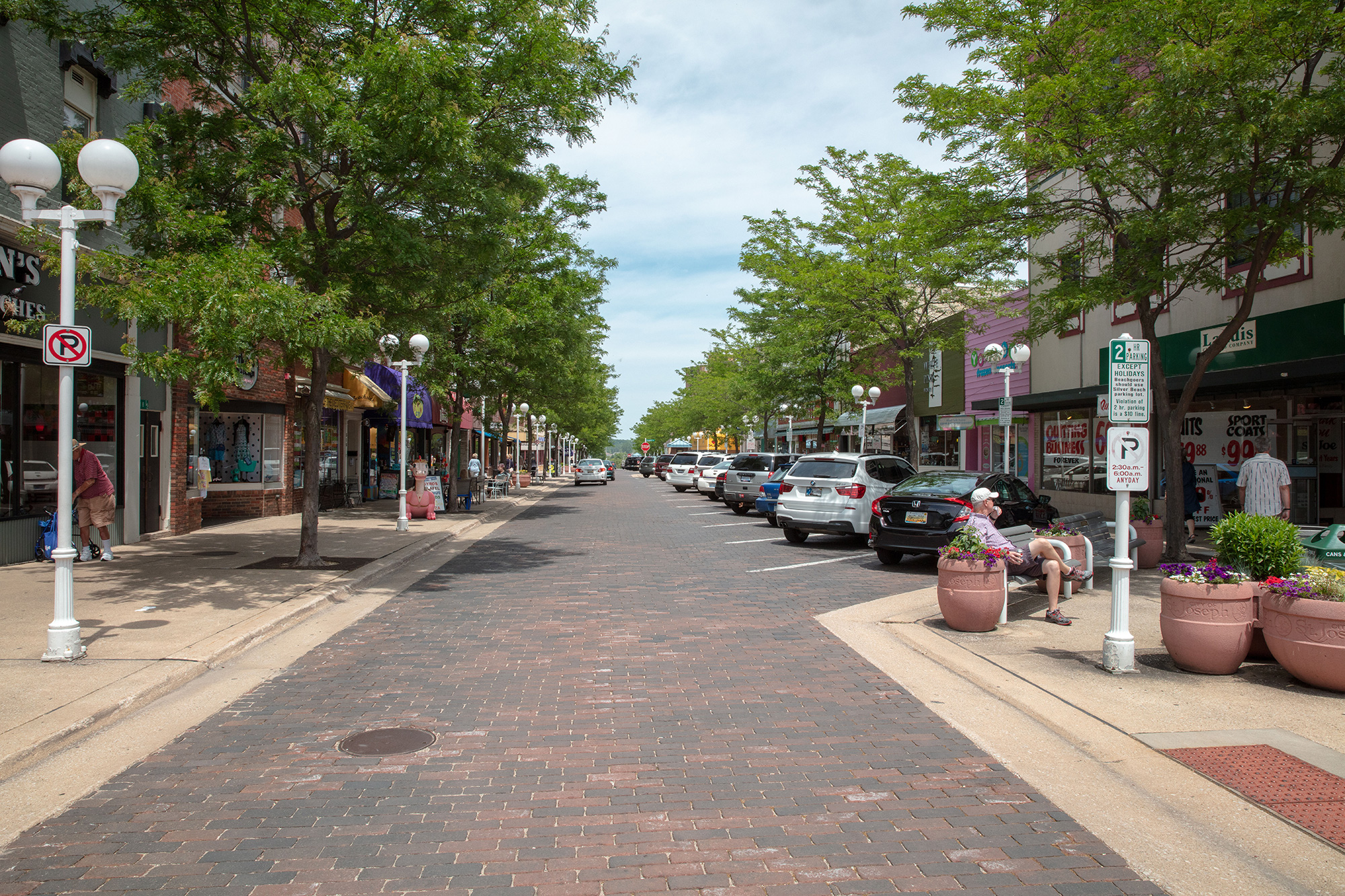 The main thouroughfare in downtown St. Joseph, Michigan is the charming State Street
Southwest Michigan — more specifically the cities of Benton Harbor and St. Joseph — houses Whirlpool Corporation's global and North American headquarters, as well as several technical, research and customer service facilities. The area is also the focus of the first episode of the "Places that Matter" photojournalism project launched this fall from the corporate newsroom at Whirlpool Corporation.
For the project, photos from each plant city in North America will be combined with personal stories of the unique people who live and work there. The first video is a "bonus feature" about corporate employees living in Michigan's "Twin Cities" along the shore of Lake Michigan.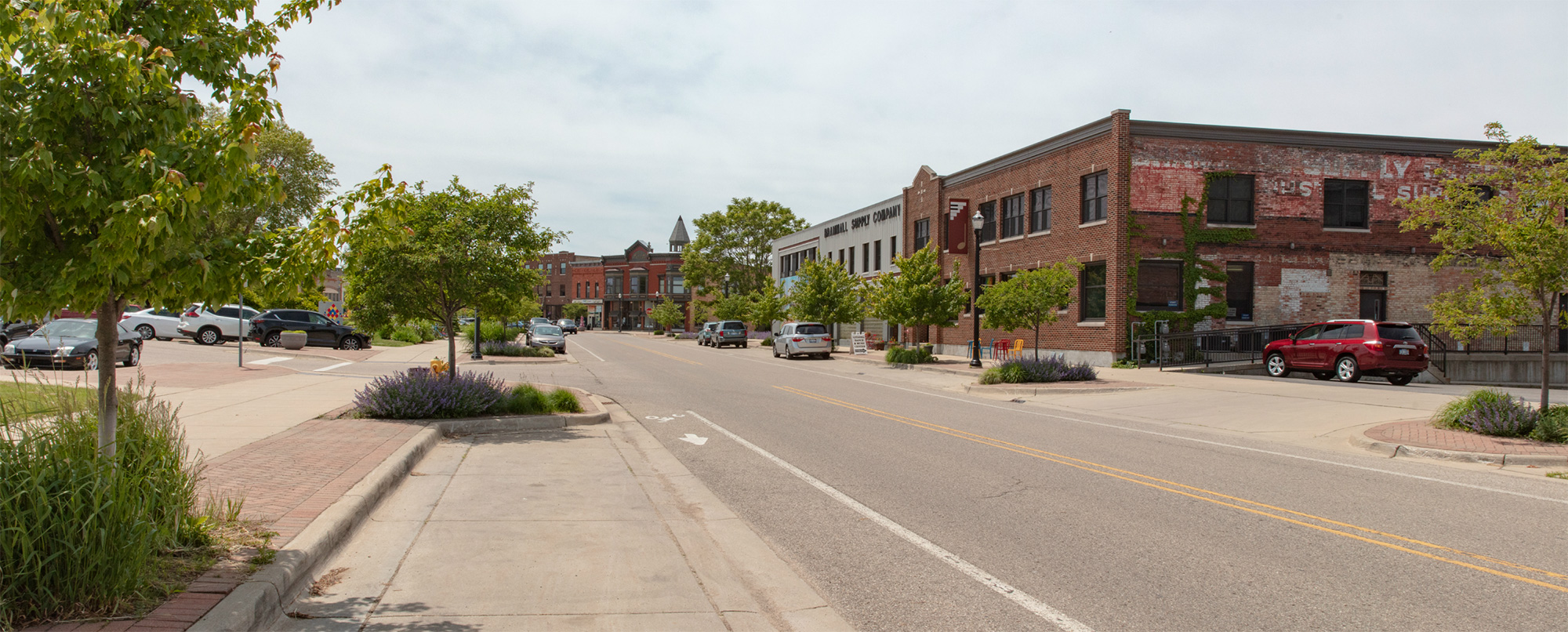 The Benton Harbor Arts District has been revitalized in recent years with shops and restaurants
One person profiled for the project is Laura Goos, a senior manager in human resources who works in talent acquisition and also sits as a city commissioner for St. Joseph.
"My family has been in Southwest Michigan since the 1700's. I'm from here, born here, and raised here," says Goos. "There is a difference between living anywhere else in Michigan and living here. The big thing for me is the water. We have miles and miles of beach…water as far as the eye can see. When you're not near it, you miss it."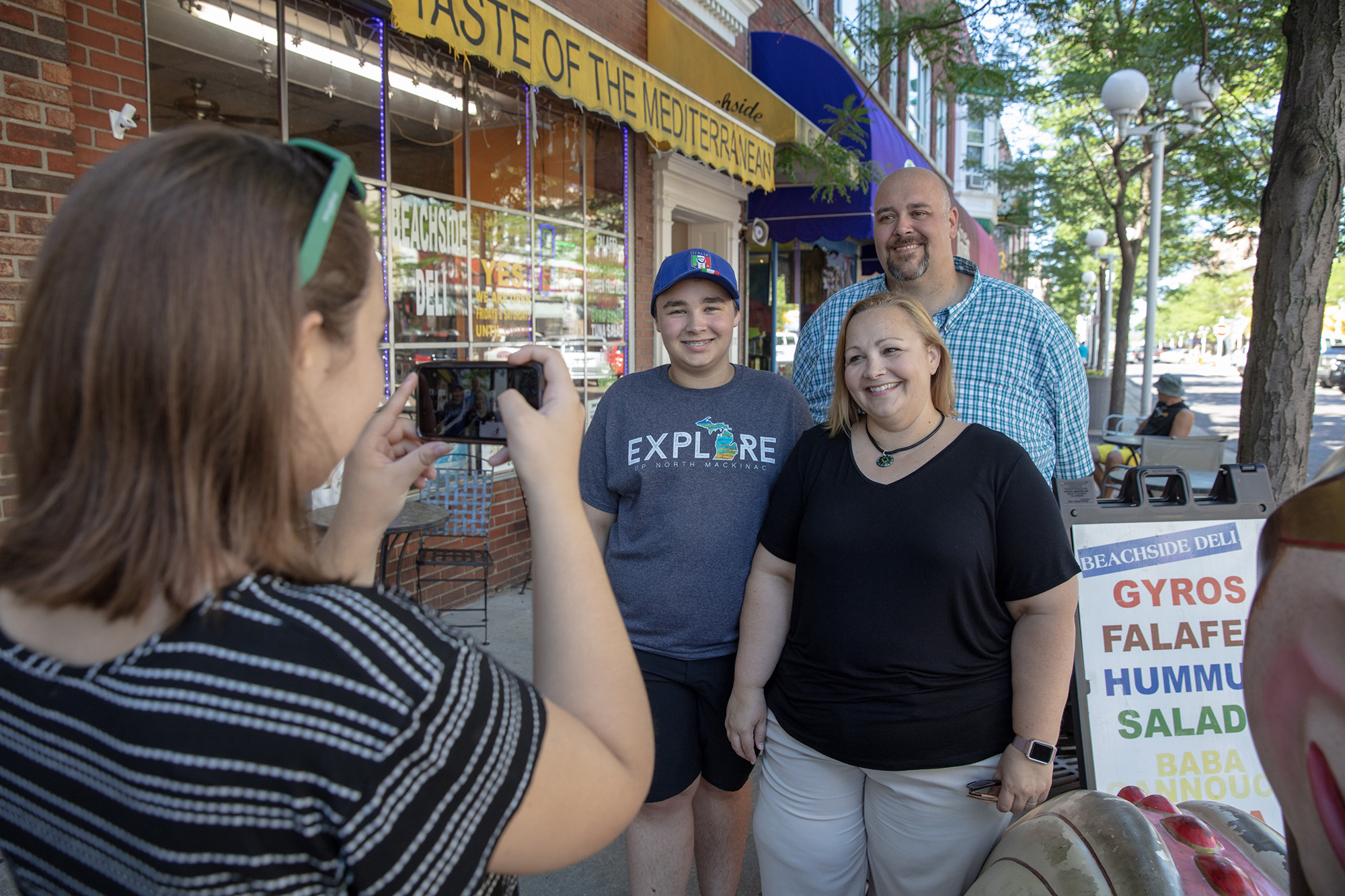 Laura Goos and her family in downtown St. Joseph, Michigan
Another focus of the video is Ervin Poncho Eddie, marketing manager for Whirlpool brand. He's a Benton Harbor native who left the area briefly, only to eventually return.
"After moving away and coming back, I really realized that I come from someplace special," says Eddie. "I'm the fourth generation of five who live here. Southwest Michigan and all of the surrounding area means warmth and family and community to me."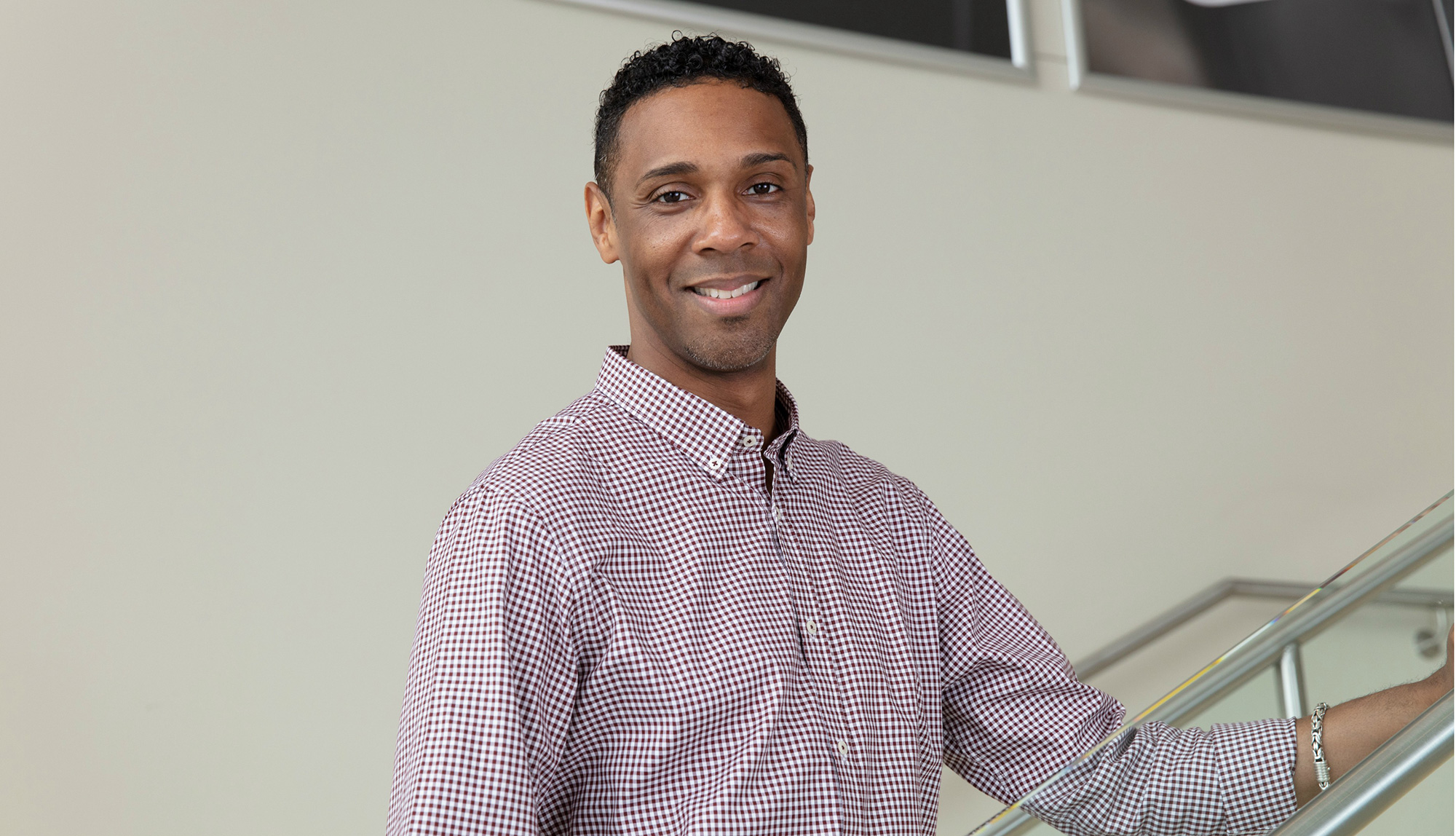 Ervin Poncho Eddie pauses briefly for a photo on a stairwell in Whirlpool Corporation's North American Headquarters, Riverview Campus
Whirlpool Corporation employee Daniel Page-Wood, who works with the craftsmanship group, is another area native who returned later in life after living elsewhere.
"There's a lot of positive changes that brought us back, and it was a nicer pace of life," says Page-Wood.
"Places That Matter" doesn't just focus on the areas where Whirlpool Corporation employees live, but provides an insight on their work as well.
"There's all kinds of things that go into craftsmanship, whether it's user experience, how the customer interacts with a product, the travel of a door or drawer when it opens, or the sound that appliances make," explains Page-Wood, "so we want to do everything we can to influence that perceived quality with consumers."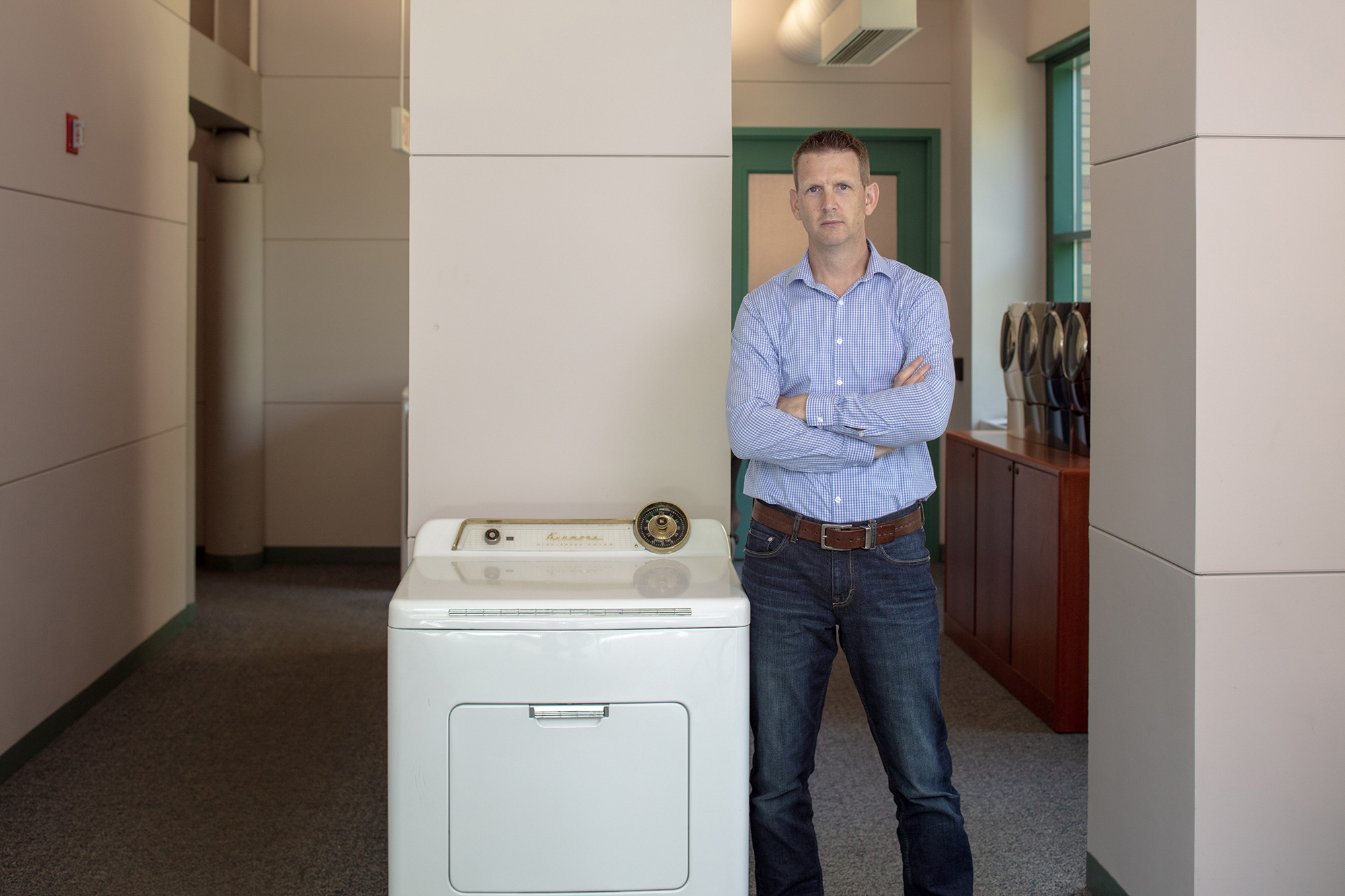 Dan Page-Wood poses with a heritage laundry appliance on display at Whirlpool Corporation's Center for Partner Development, which houses a team of designers and other product development professionals
Joshua Nowicki brings a unique view from "behind the lens" to the project, as he spends much of his time documenting the region's beauty with his camera as a professional photographer when he's not working for a local marketing firm.
"I fell in love with the area on a rainy day drive while interviewing for a job," says Nowicki, who has since built up a large following online from his amazing photographs.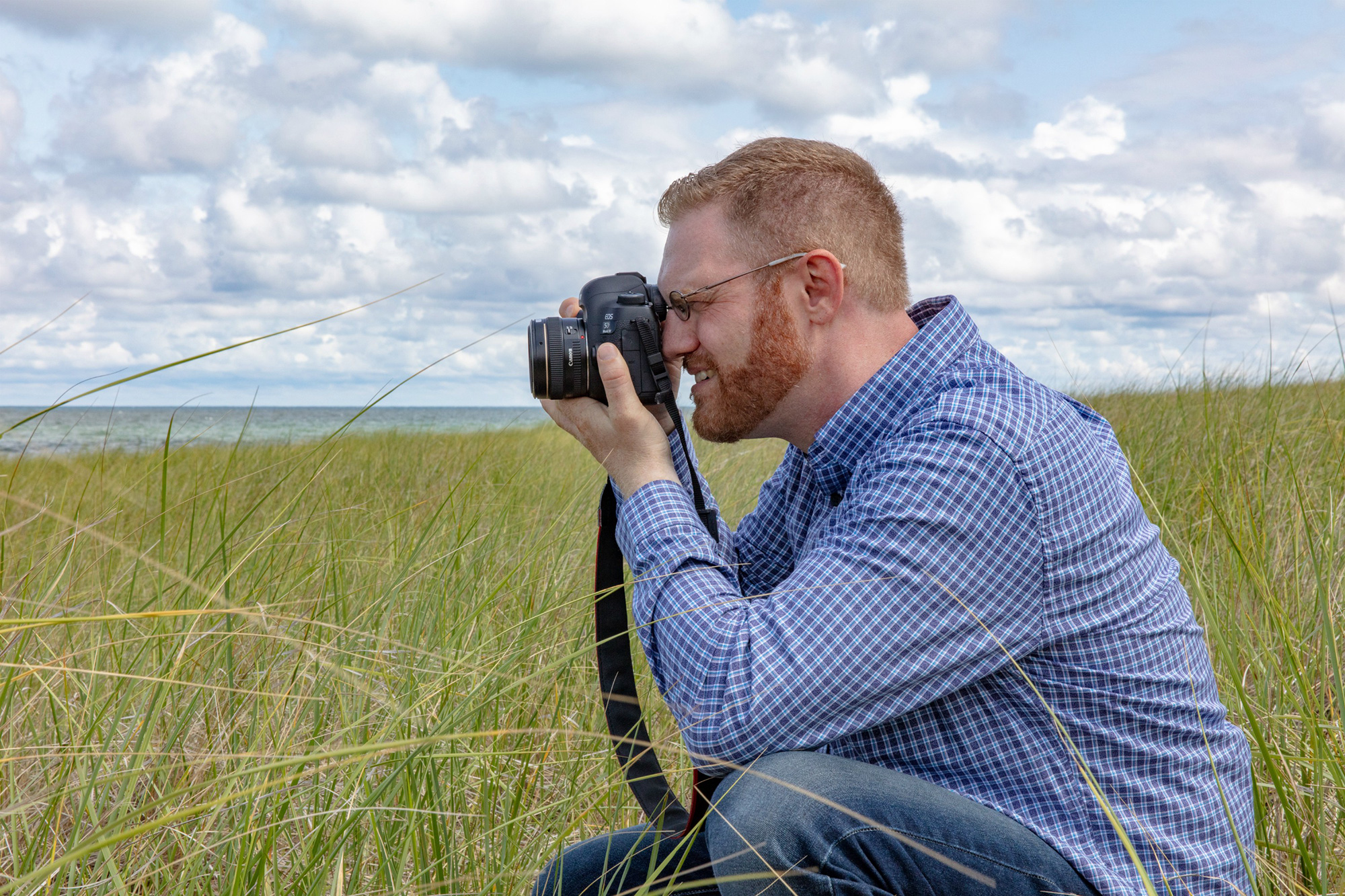 Photographer Joshua Nowicki "in his element," taking photographs at St. Joseph's popular Tiscornia Beach on the shores of Lake Michigan
"Each season offers so many opportunities to enjoy Southwest Michigan," he says. "Along the lake shore, every season is different; from the wildflowers in the spring to the migratory birds in the fall — when we get the big waves crashing on the shore and the leaves changing. Even how the ice coats everything in the winter is a thing of beauty."
To learn more about these people and the region where they live and work, watch "Places That Matter: Benton Harbor / St. Joseph."