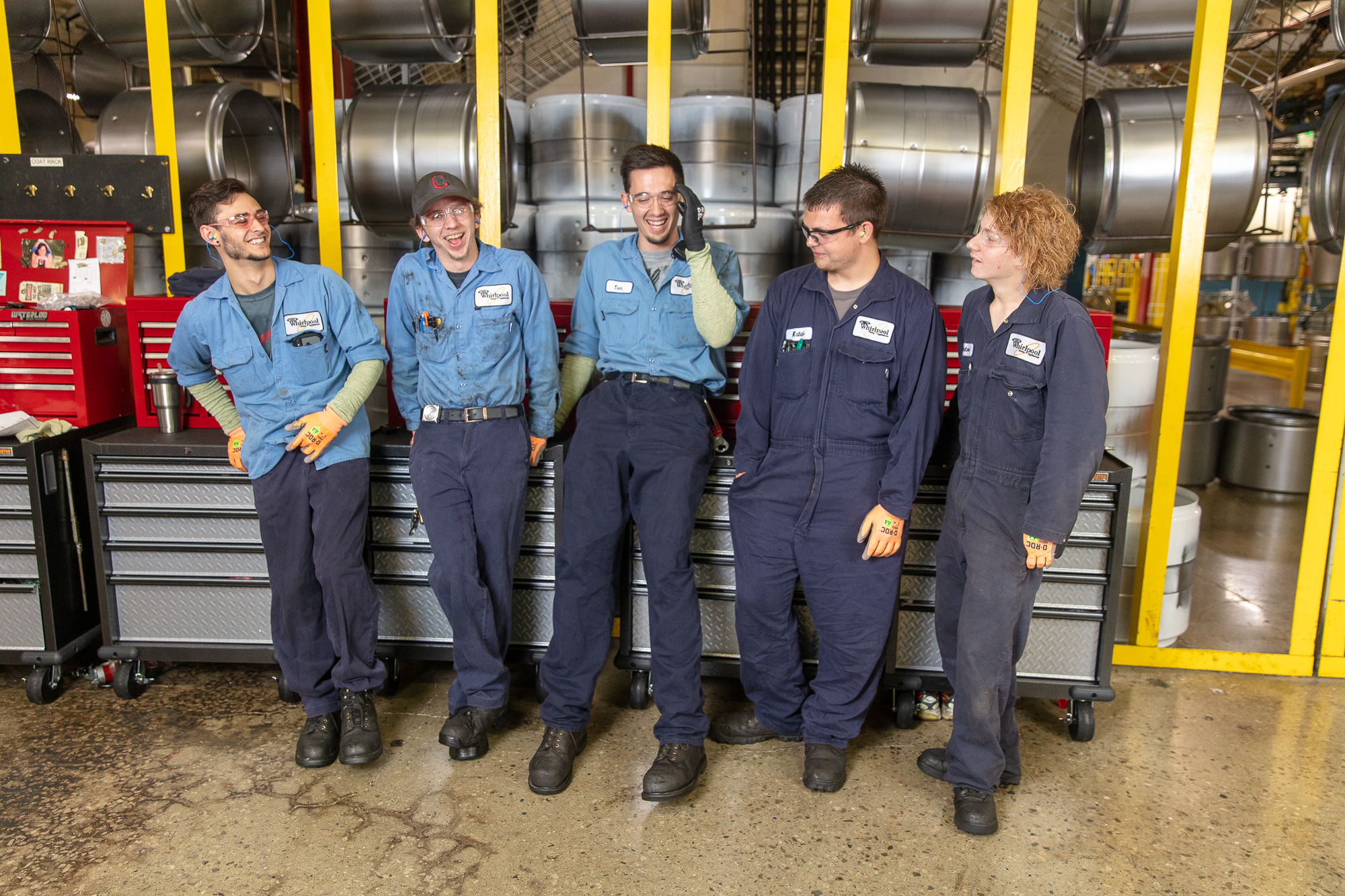 Let's Hear it For: 'The Boys'
According to a study by the Institute of College Access and Success, 65 percent of college seniors in the U.S. who graduated from public and private nonprofit colleges have student loan debt, with borrowers owing an average of $28,650. Yet, despite this continuously growing problem debt issue, for years, parents, teachers and school counselors have told young students "you have to go to college if you want to have a career."
That philosophy is starting to change, however, with careers in skilled trades and manufacturing proving to be a viable and attractive alternative to a college education. A case in point is the RAMTEC facility in Marion, Ohio, which teaches skills in robotics and engineering to high school students, who then take this experience and turn it into real jobs at manufacturing facilities like Whirlpool Corporation's Marion Operations.
One student who took advantage of the program is Marion native Kaleb Taylor, who was hired out of the RAMTEC program three years ago, right after high school graduation. He's one member of a group of five who started the program the first year the Marion plant hired students—a group some affectionately refer to as "The Boys."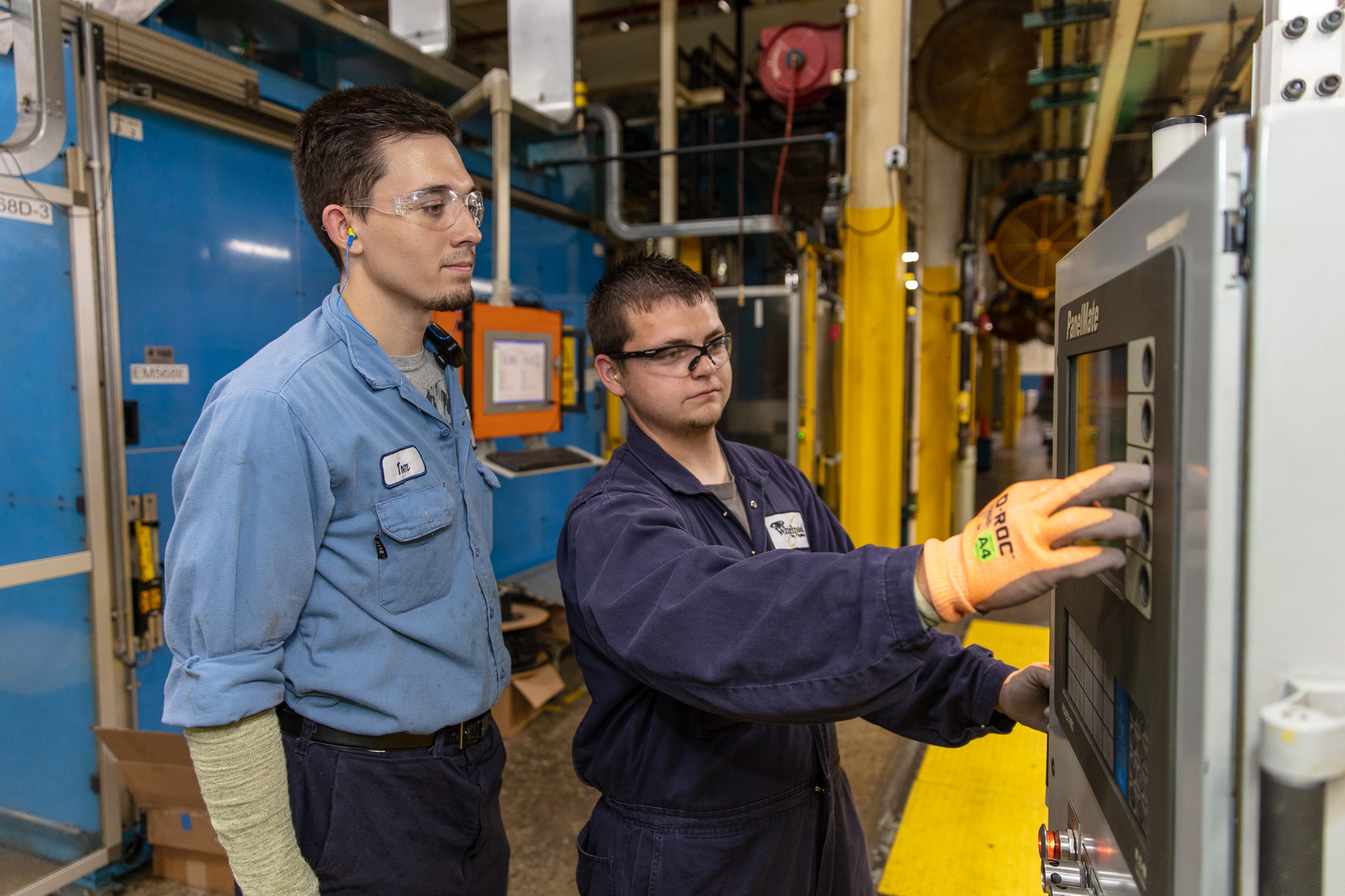 "I've always liked robotics and things like that, so I was attracted to the program," says Taylor. "Now I work as a full-time maintenance apprentice. They rotate us through different shifts and different areas throughout the plant to give us different types of training and to try and learn as much as we can. We'll bounce around working everywhere until our four-year apprenticeship is up and we pass our schooling and meet all the requirements. Then, they'll grant us a technician spot and we'll get a journeyman's card in maintenance."
Nick Lehner went through the program and started at Whirlpool at the same time as Taylor. "I entered the program because the technical training is so different from traditional schooling, and I liked the idea of being able to go to RAMTEC and work with the robots and the CAD programming element." says Lehner. "I get to experience a lot of different things that I wouldn't have gotten exposed to through a normal high school or even college education."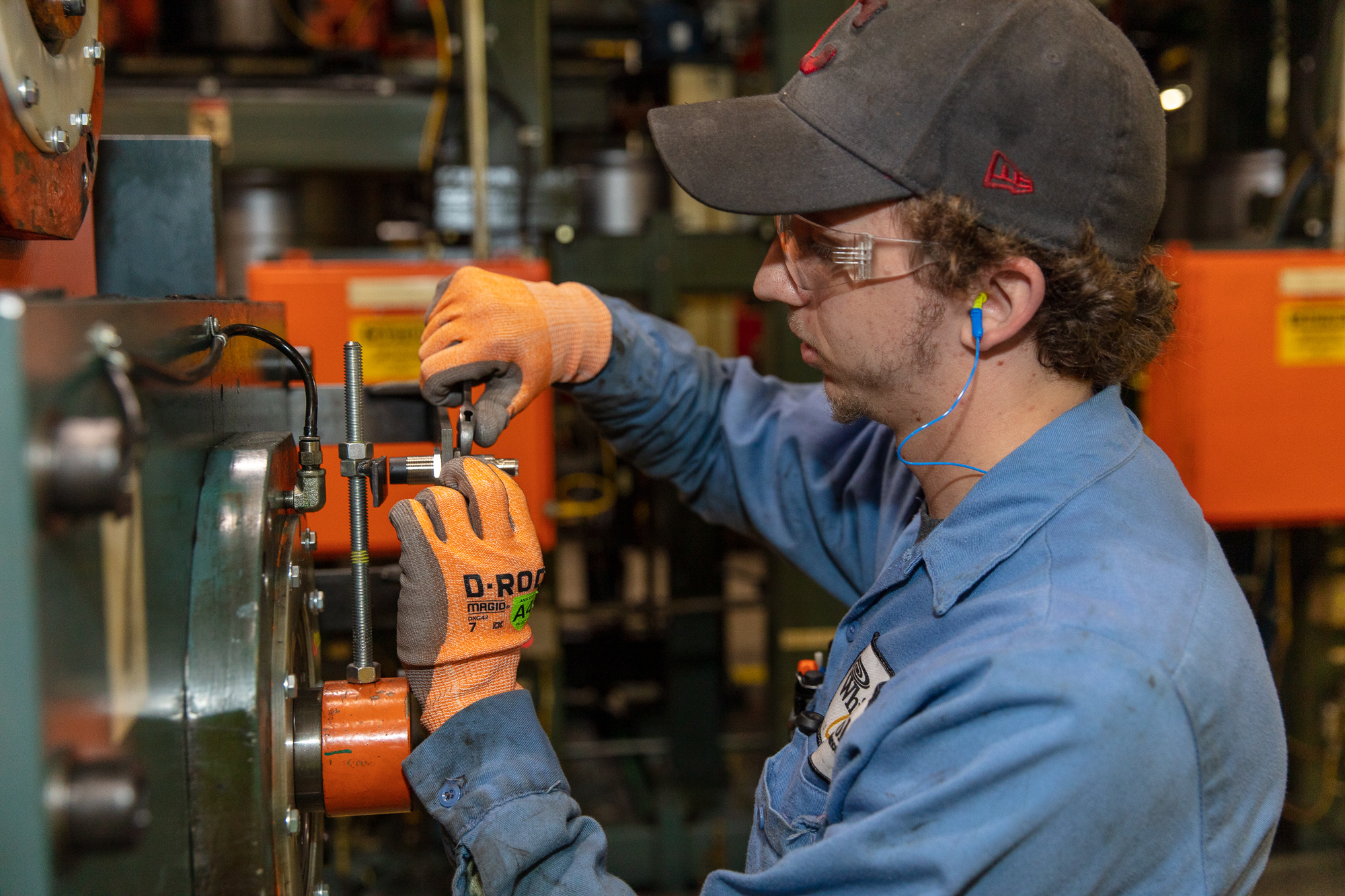 Getting the opportunity to start working right after high school isn't the only benefit of the program, says Lehner. "Not having the student loan debt that comes with going to college when instead we can come right out of high school and make $50,000 to $70,000 a year is a huge plus. It's an excellent opportunity that I don't think a lot of people know about."
But if one of "The Boys" does decide to seek a college education, Whirlpool Corporation offers a tuition reimbursement program. "I'd be interested in that at some point," says Lehner, "for getting an engineering degree."
"I like the idea of eventually getting a degree too," says Kaleb. "Then, if I decide I don't want to turn a wrench or work maintenance some day, I can have a different opportunity."
Another former RAMTEC student who took advantage of the program three years ago is Tom Poorman. "I like that we're learning new things every day," he says. "Each day it seems like there's a new tool I didn't know about or a different part of a machine that I haven't worked on yet. My favorite part is that it's a physical job. I wouldn't want a job where I just sit at a desk all day."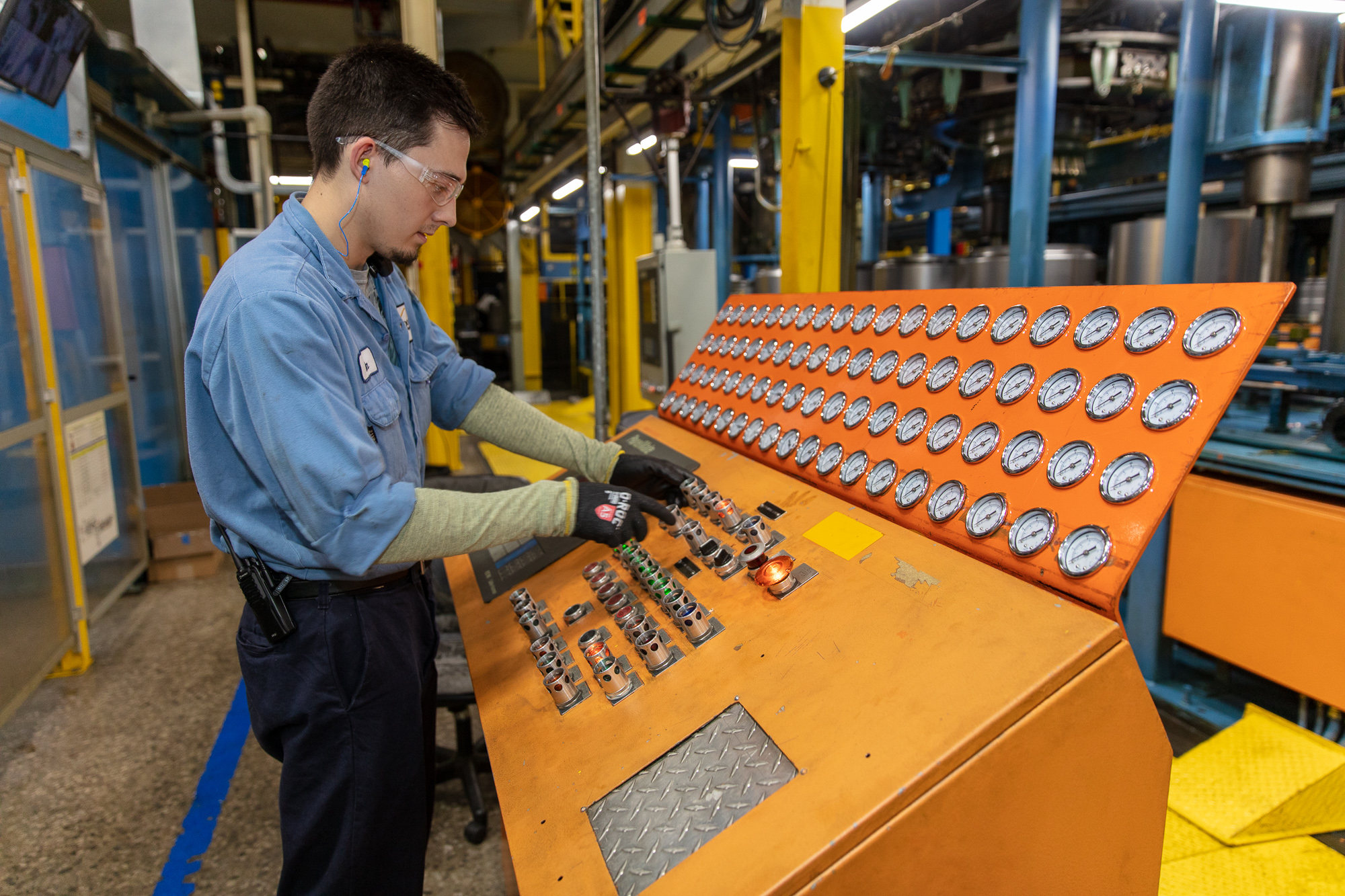 Besides avoiding the cost of college, technical training programs have the advantage of allowing students to start learning "on the job" without sitting through four years of university education. "I've got a couple of buddies who kind of regret not going straight into a technical field like I did and they're in college for exactly the same thing that we're doing now," says Lehman.
Several of the boys are already homeowners at the age of 20, another benefit of starting a career straight out of high school in a growing industry.
When asked if they have any advice for a young student contemplating a career in manufacturing, Poorman says, "I'd tell them to go for it. You don't even have to go through a program like RAMTEC to work in manufacturing. You can start out as an operator on the line and work your way up that way too."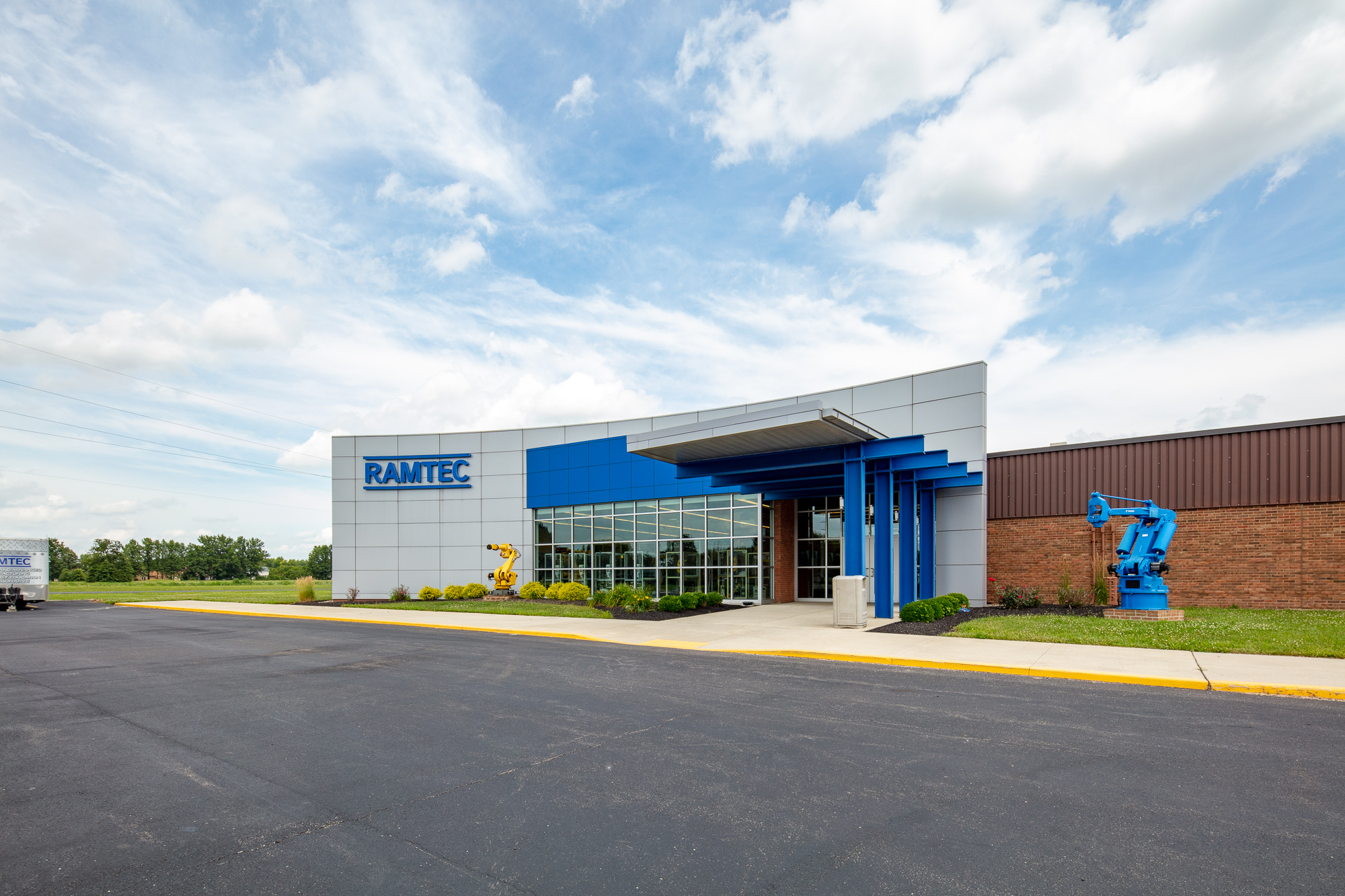 "Co-op programs give an opportunity for individuals to work on a career that's different from what kids have traditionally done in the past," says Marion Plant Lead Ken Hossler. "A lot of the kids that are coming out of school now don't know exactly what they want to do, and are finding that manufacturing is a viable option for a career."
Hossler cites these technical training programs as key to identifying, grooming and training new and existing plant talent. "We get to test drive an individual and make sure their competencies and their skill sets are at the level we want to hire. It's also an opportunity for these students to integrate their skills into a real-life situation and take their education to a whole new level."
The future for high school students who don't wish to go the traditional college route seems bright, according to Hossler. "I think manufacturing, especially manufacturing in Ohio, is going to remain strong, and I think it's a great opportunity because there's a shortage of good talent, making this a very viable career choice."