Findlay, Ohio is a town with a storied history.
It started with Colonel James Findlay, who built a road and stockade in the area to transport and shelter his troops during the War of 1812. This stockade was later named Fort Findlay in his honor, with the town of the same name sprouting up after the war. Decades later, the town of Findlay was a stop for slaves traveling along the Underground Railroad. From the 1880s until the early 20th century, the area was a booming center of oil and gas production.
Whirlpool Corporation is another integral part of that story. For more than 50 years, its Findlay Operation has been producing dishwashers for a number of brands. The plant holds the honor of being the first one built by Whirlpool Corporation, as well as the first plant to utilize wind power. With more than 2,600 employees, it's the top employer in Hancock County.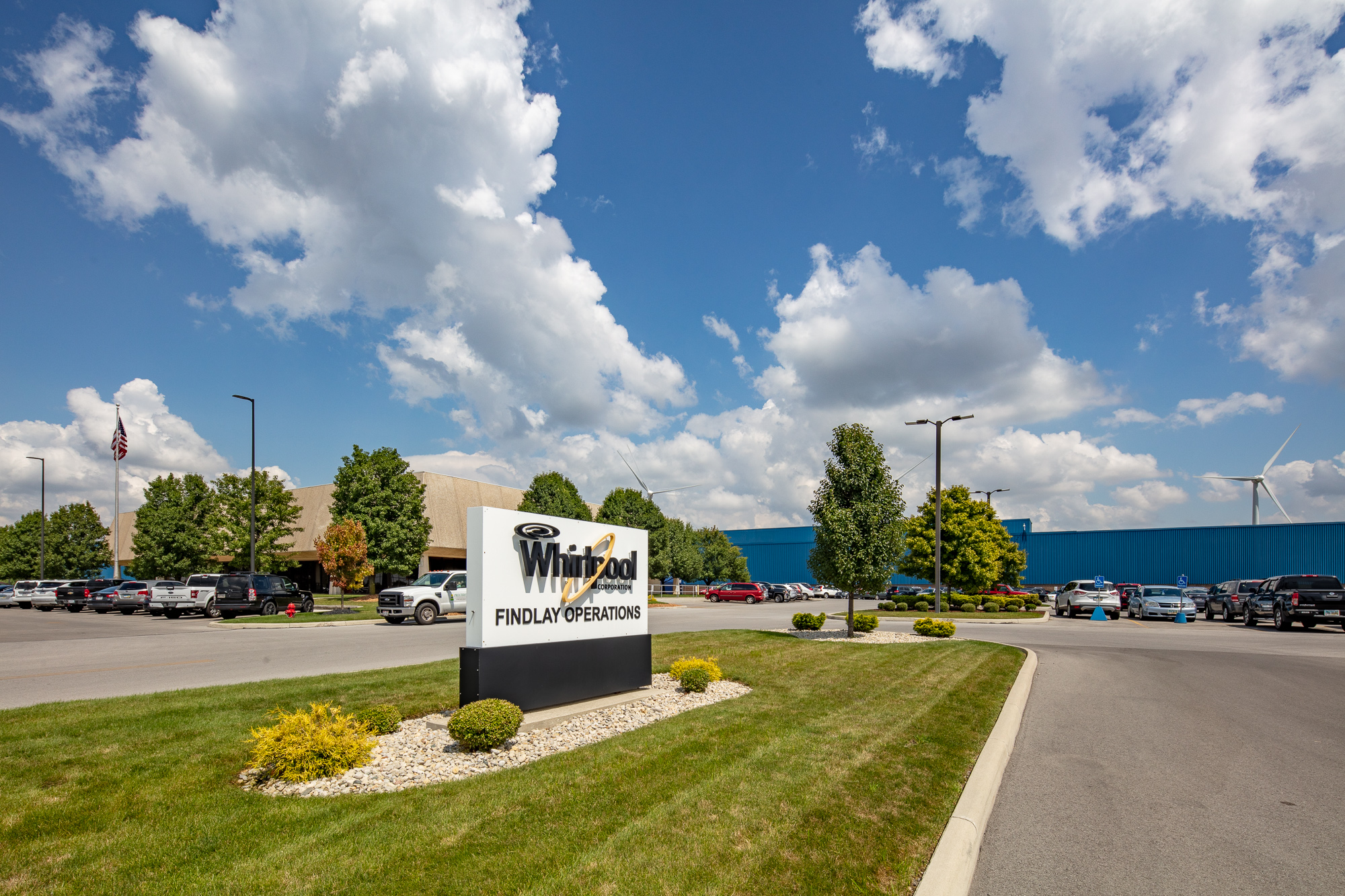 Just as the town has its stories, so too, do the employees who work there. One of those employees is Materials Engineer Abdalrahman Alnounou, known simply as "Abdul" by his coworkers.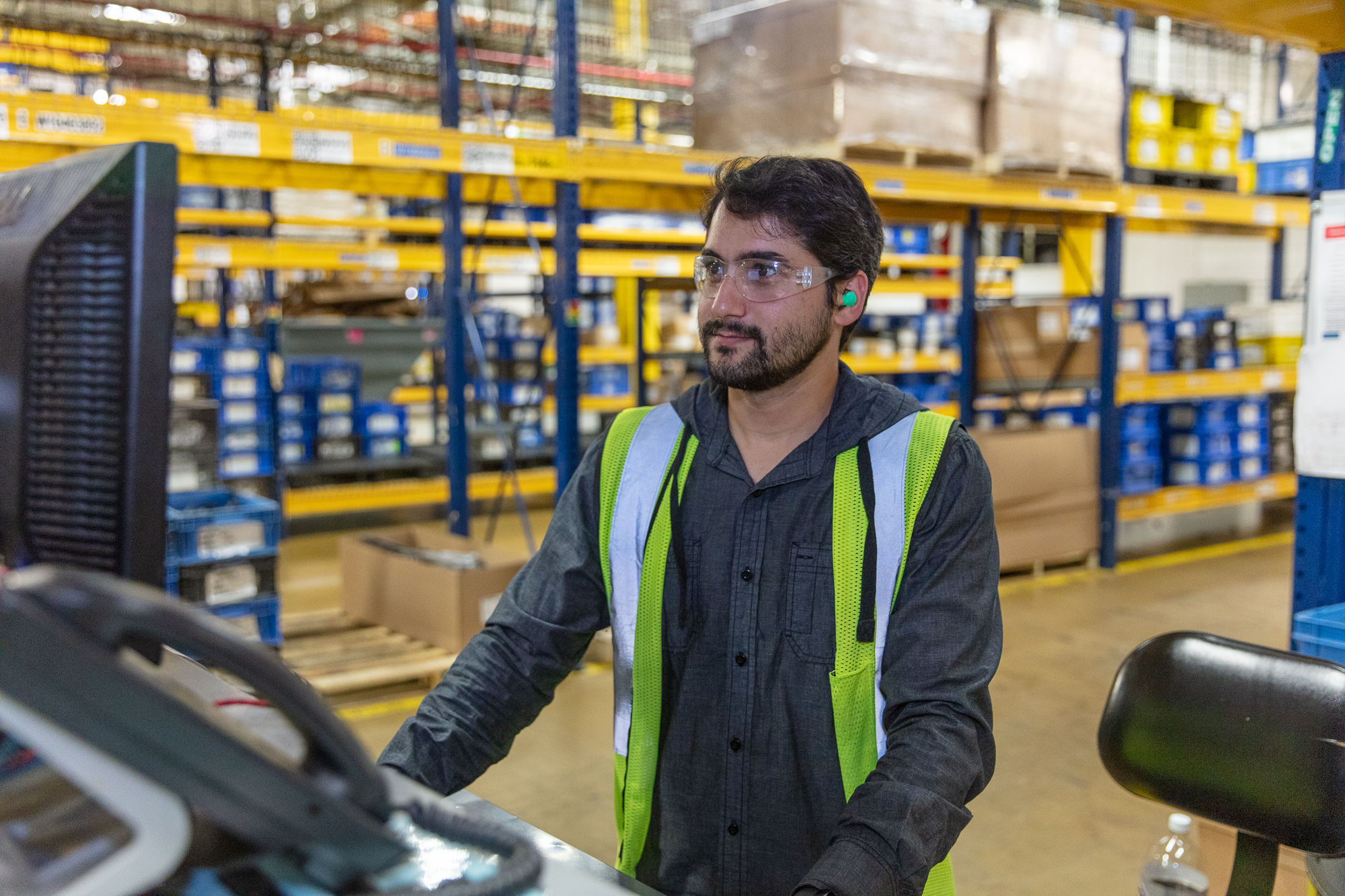 "I was raised in the United Arab Emirates in Dubai and Abu Dhabi or the first 10 years of my life, moved to Egypt for a while, and then to the U.S.," says Alnounou.
"In Palestine I was a civil engineer. I used to work in rehabilitation. We have this conflict there, so there is war and there are bombings. I used to rebuild houses that were demolished by war."
"I decided that I wanted to try something new in my life, so I moved to the U.S. It really expanded my opportunities when I came here. Now I'm a system engineer, so I take care of SAP (an enterprise resource planning software package) and I take planning to the next level."
Although he was new to the country, he was welcomed by his team when he started work five years ago. He has been in his current role for about a year.
"I couldn't speak English at the beginning, but I had a lot of people who helped me, and I had a lot of fun almost every day with people at all levels in Whirlpool, from employees on the floor all the way to the top. I didn't have any family, so they literally became my family and I love that. It still gets me to come into work every day."
Aaron Cheney is a dish rack manager who has been at the plant for almost 10 years. His story about becoming involved with manufacturing production is also an interesting one.
"My background is in environmental engineering and safety," he says. "I was doing EPA reports and I had some safety responsibility. I didn't know manufacturing was anything I wanted to get involved with. But once I got here, I realized I wanted to be in the operations side of manufacturing."
Starting out on third shift, he is now manager of the department he originally worked in as a supervisor. Cheney is also active in the local community.
"I was a middle school football coach and Whirlpool allowed me to have that flexibility during football season to leave early to make it to practice." Currently, he's involved with one of Whirlpool Corporation's signature charities, Habitat for Humanity, which the company is celebrating the 20th year of its relationship with.
"Nine years ago, I participated in a Habitat for Humanity build that Whirlpool was sponsoring and it was the first experience I'd had with Habitat," says Cheney.
"I fell in love with the organization through that build. I think what got me is seeing the look on the new homeowner's faces when they got the keys to their new home. That pulled me right in. Fast forward to nine years later, and I'm on the board of directors for our local Habitat. Now I'm part of organizing the charity golf event that raises money for Habitat every year."
There are many paths to a job in manufacturing, as evidenced by both of these men's stories. The same is true for Charlie Matthes, who had a revelation as an 18-year-old college student.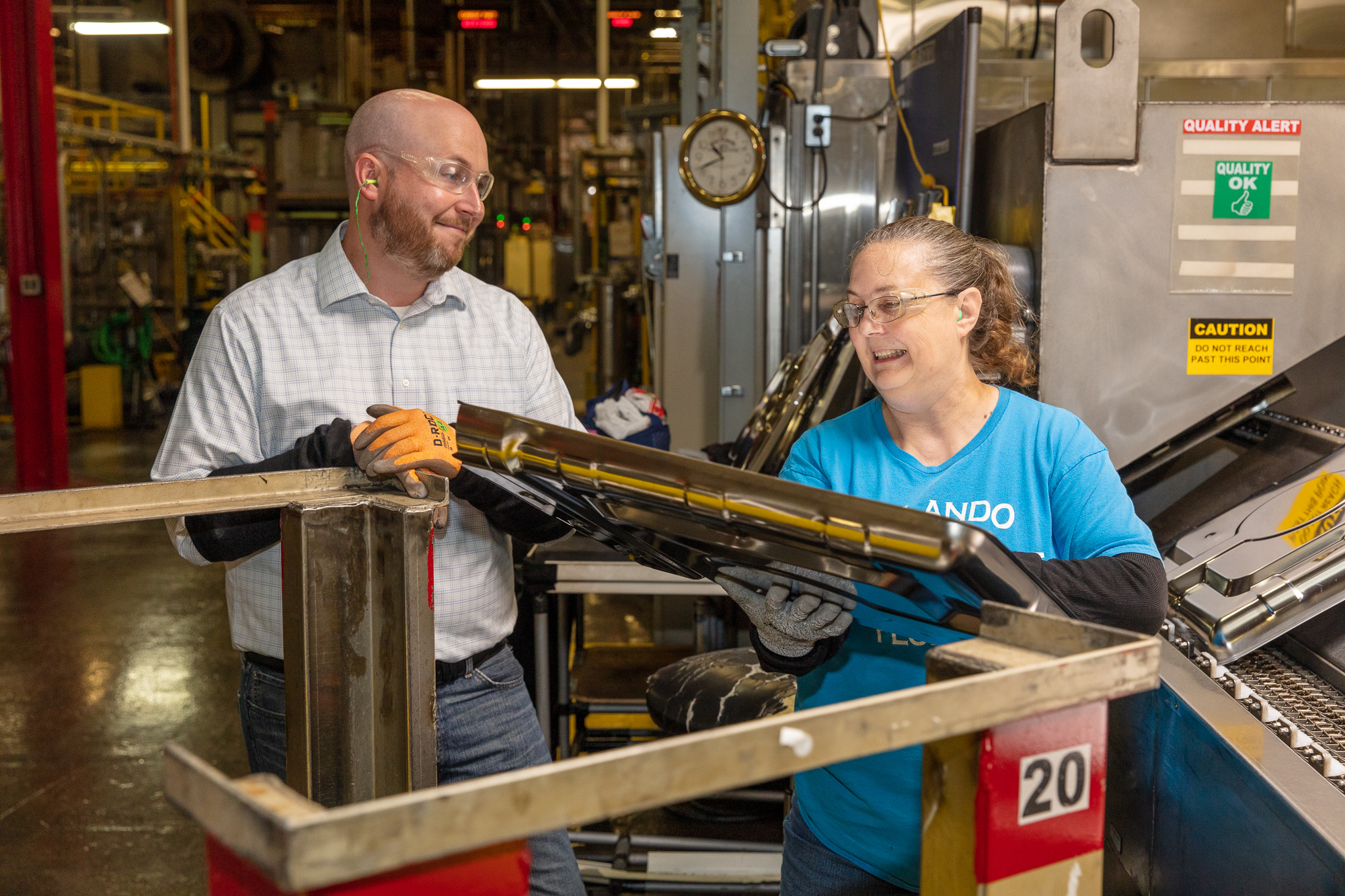 "When I was 18, my Dad told me I had to get a real job," says Matthes. "I didn't know what I wanted to do in college. He said, 'you gotta get a job on the line.' I thought: I'll try that. So I was on the line for one summer kind of looking around thinking this is pretty cool. I can get into this. That's why I chose to pursue an engineering degree at Bowling Green."
Matthes moved away for a while and worked in other manufacturing environments. He's been at Whirlpool Corp. for about two years.
"All the other places I've worked, there's some technology, but not as much robotics as we have here, and we have a lot more controls and automation here," he says.
Like Cheney, Matthes is also active in the community.
"I'm on the board of Hope House, which is a local organization that is the leading contributor to solving homelessness in our county," he says. "It's a big part of why I love working at Whirlpool because they support us being out in the community."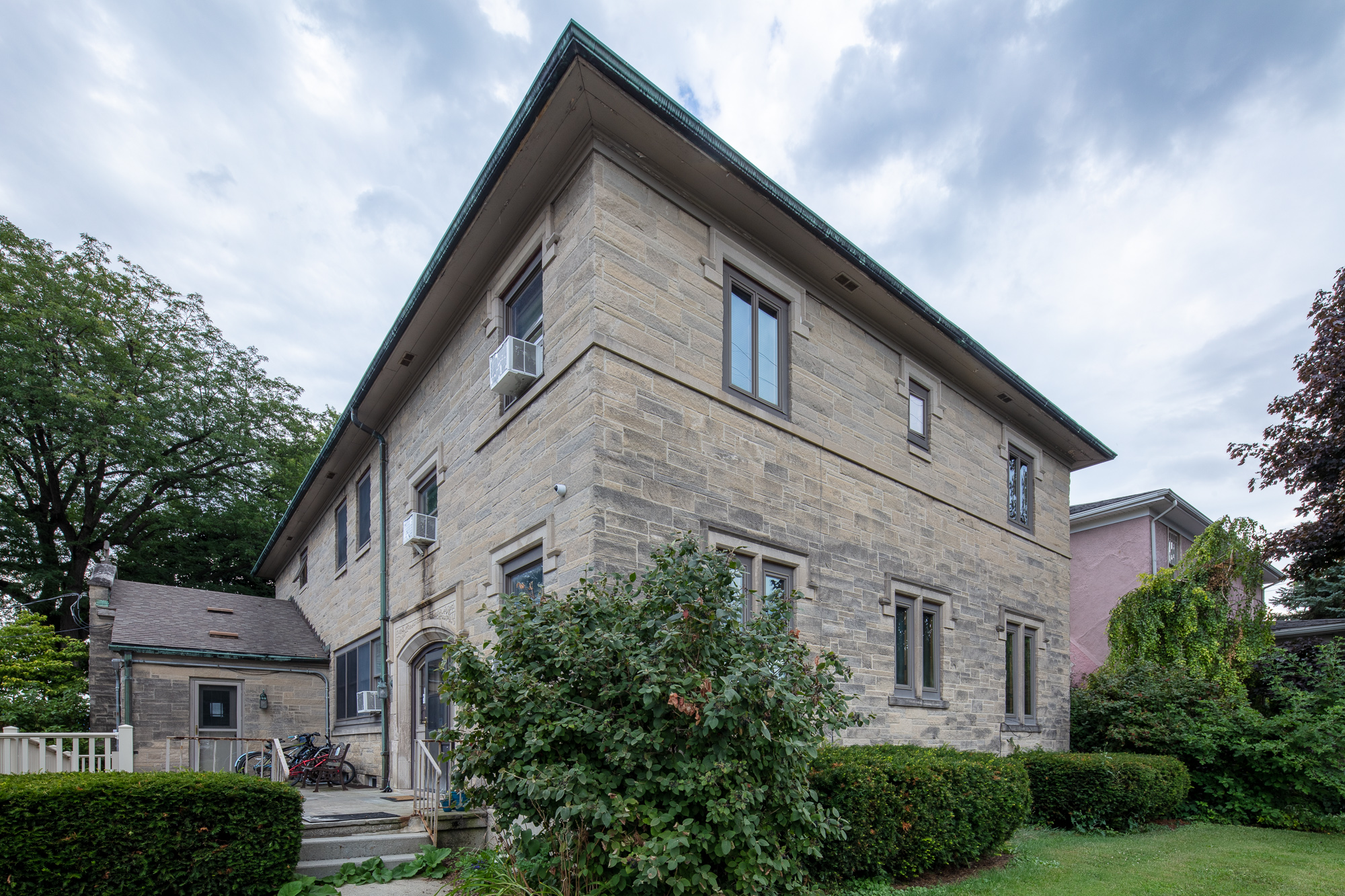 Employees Victor Lacerda and Elba Santos have a long history working in manufacturing for Whirlpool Corporation that started more than 7,000 miles away, in South America.
"I started as an intern in Brazil and I've worked for four different manufacturing plants in Whirlpool so far, moving around quite a bit," says Lacerda.
He enjoys the variety of experiences he's had through Whirlpool Corp.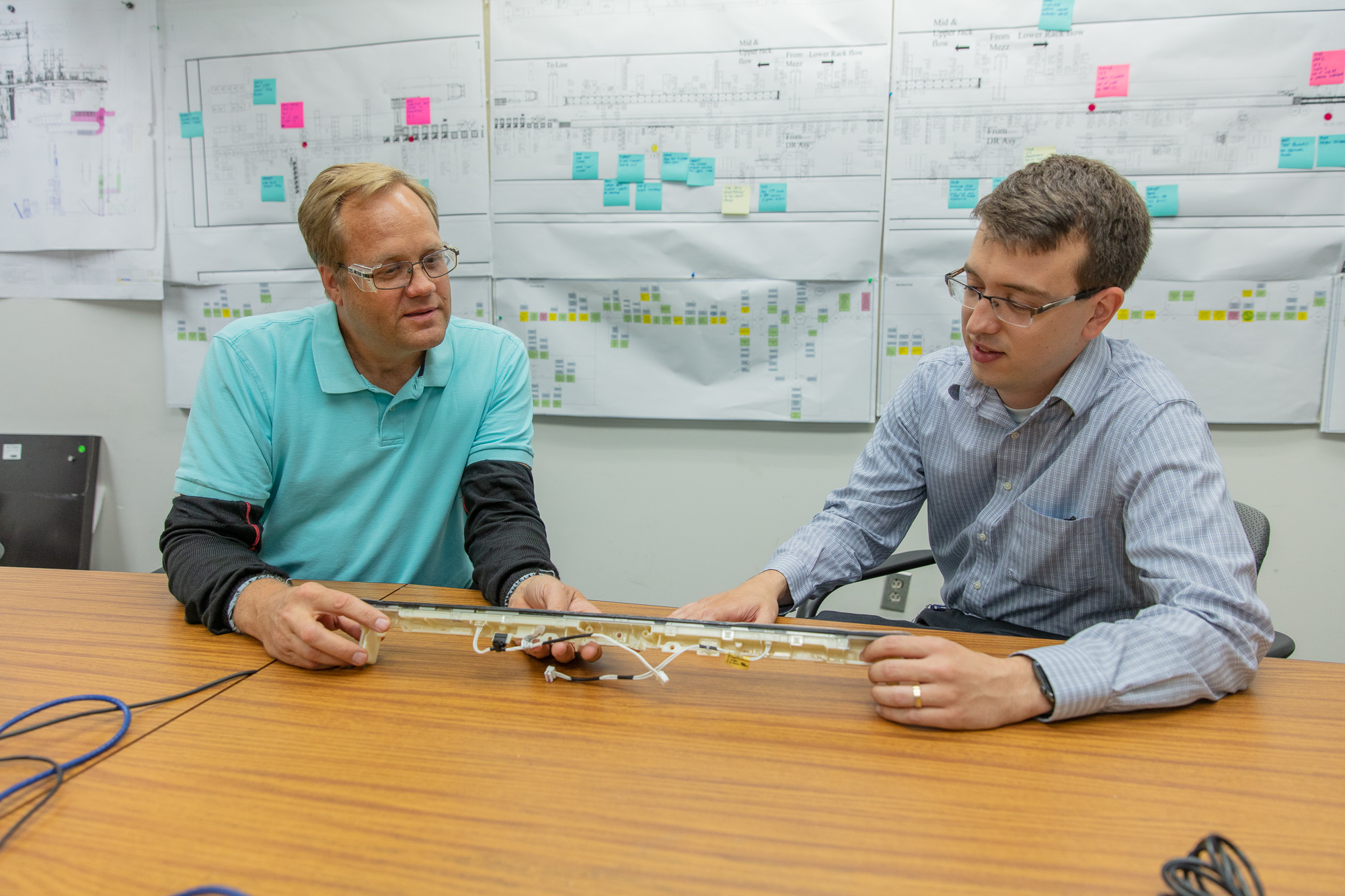 "The opportunities that people gave me with different roles in different locations, always growing and training and traveling and learning has been really great, and it means a lot. It has helped me to build not only my professional career, but basically my life too."
He is referring, of course, to his wife Elba, whom he met through Whirlpool.
"I've had a similar career path to Victor," says Santos. "One thing I always tell people when I look back—and why I work for Whirlpool—is that I've been blessed throughout my career with good leaders."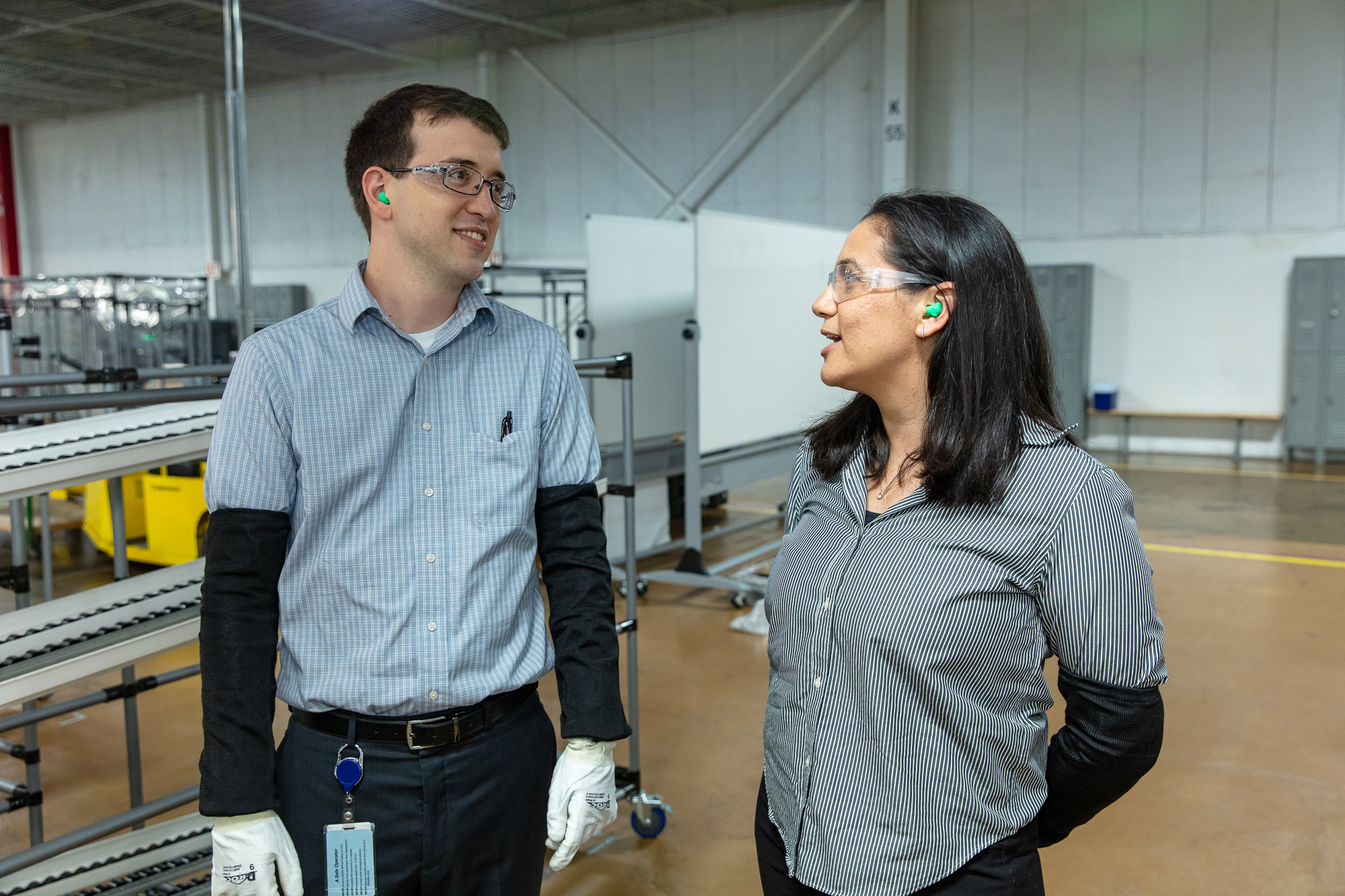 Santos and Lacerda are parents to 22-month old Lucca.
"People here ask me about Lucca every single day," says Santos. "They ask me things like: Is he walking? Is he running? What is he doing? How is daycare going? This is what it's all about. People working together and becoming a family at all levels. People here just care about you."
In talking to Whirlpool Corporation employees in Findlay, there are many stories, but each one seems to intersect with the others at the plant. Santos sums it up best: "Everybody has a different background and different experiences, but in the end, we all support each other."