It was 1963 when Giovanni Borghi inaugurated our factory, and in that year a beautiful song, Claudio Villa's Jammo jà, was heard all over Naples. Come on, let's go said the lyrics. Come on, let's go, a new day has dawned, a new season, a new technological era.
Today we are ready too, ready to reach the factory and give our best every day. This is Naples, enthusiasm, warmth and work ethics: many of our families have been working on these production lines for three generations. Employees' children and grandchildren, but even husbands and wives, love stories have bloomed here.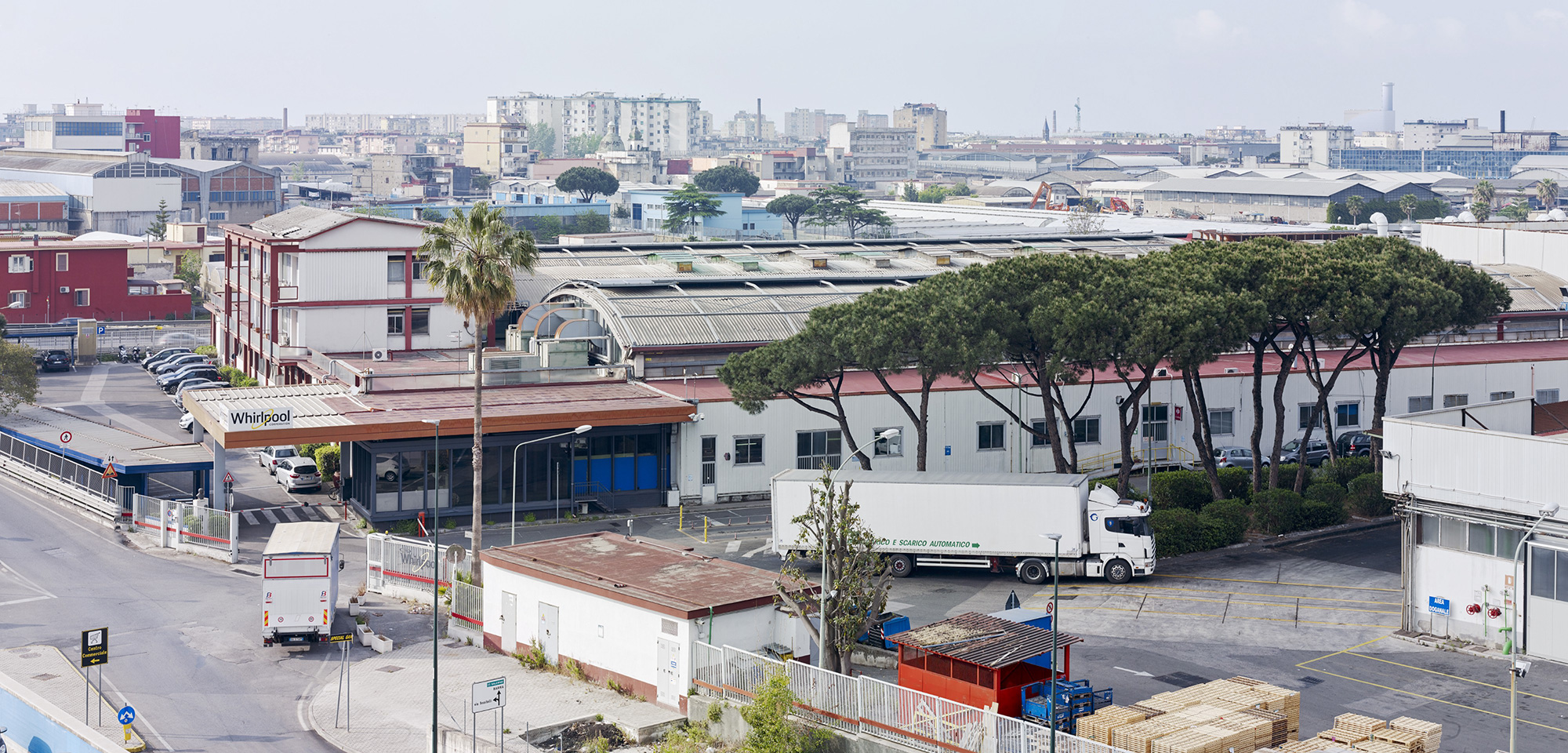 We enjoyed an extraordinary period, one million washing machines per year, and we felt our production was synonymous with excellence. Things are harder today, but our firm and unrelenting dedication to work has never changed. Just as our sense of family.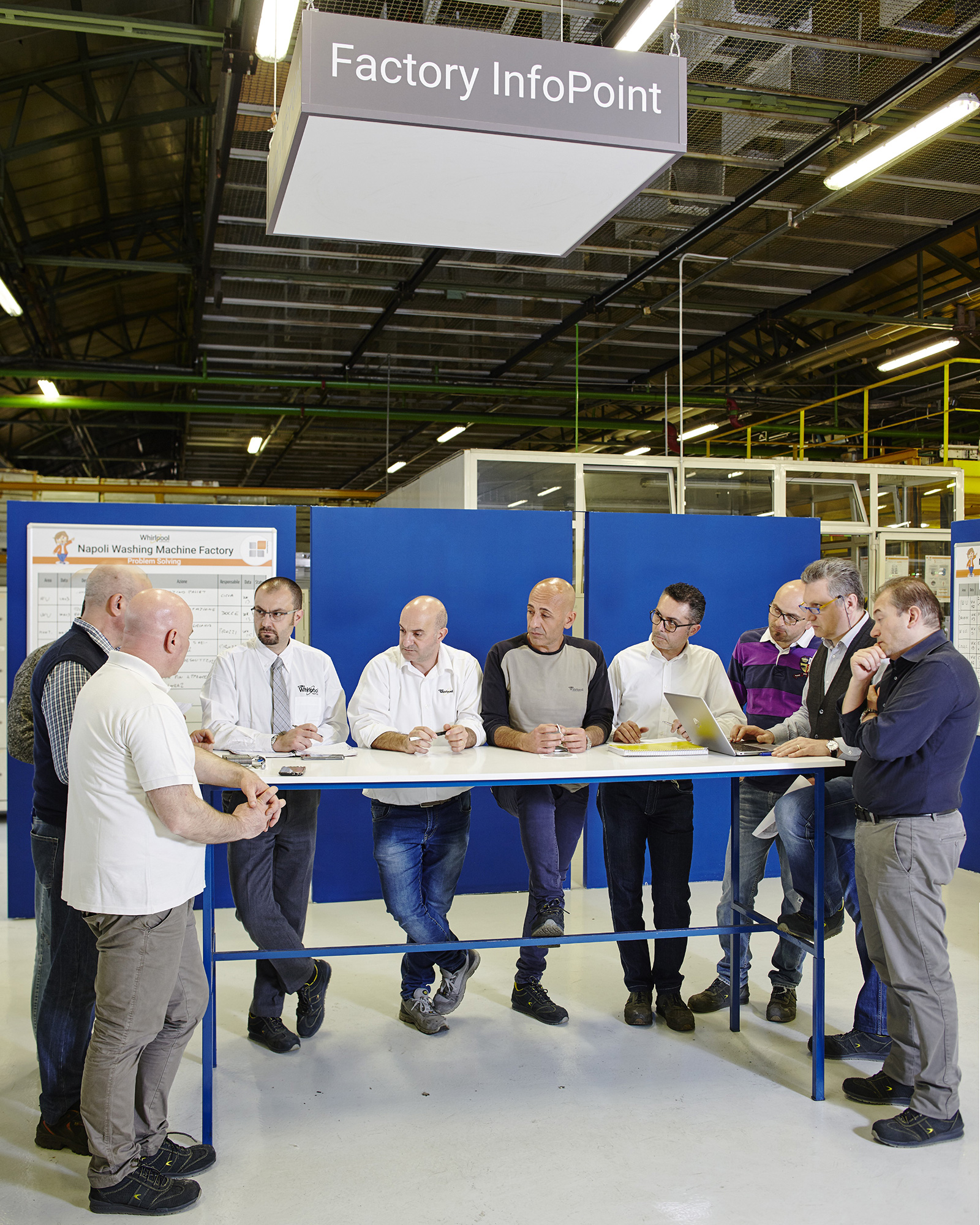 We help each other, we are the only ones to have an all-workers- run Whirlpool CRAL (the employees' recreational group), an institution that boasts a special history.
We put our hearts into it, and every year we set up a play, with our script, costumes and actors, because it's us on that stage.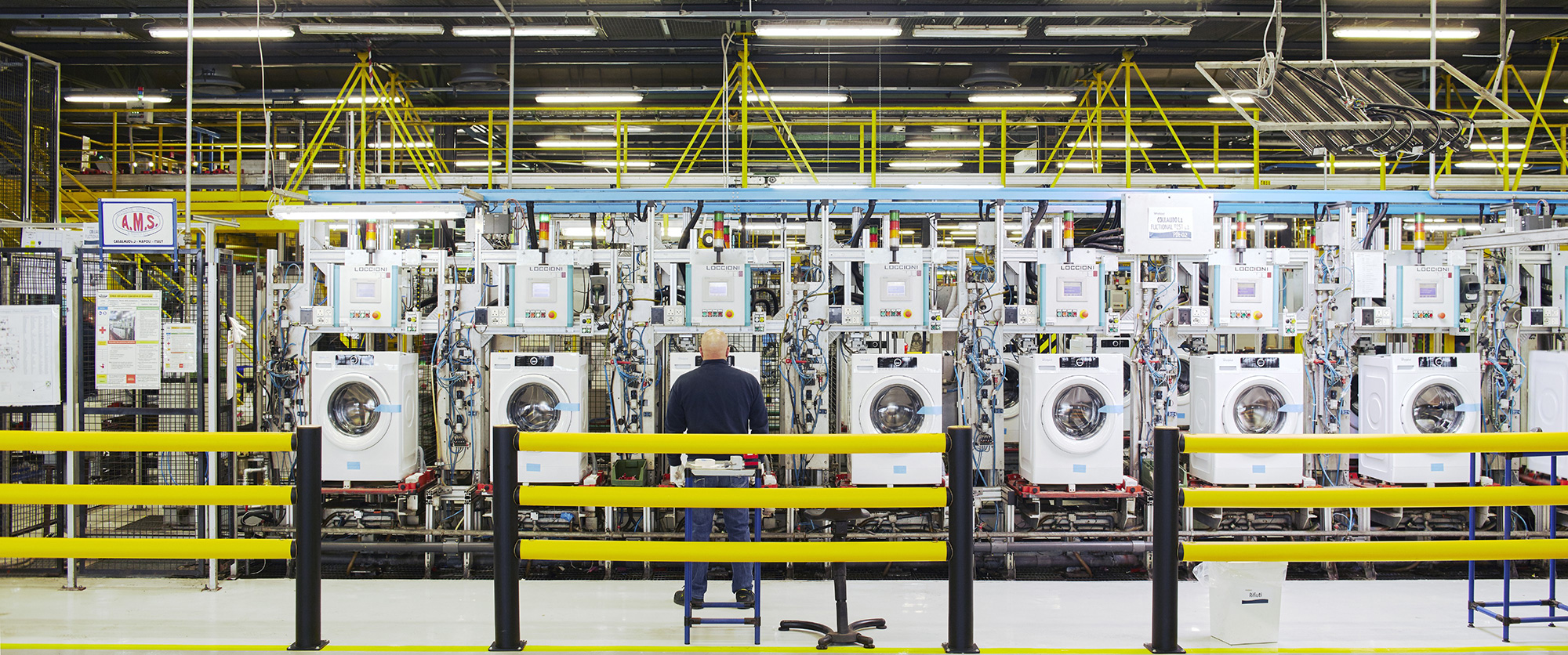 We want every day to be important and unique, even when clouds seem to be gathering. We want to distinguish ourselves and not give in to predictions. Maybe with just a small gesture, a blue streak in our hair, blue like the sea in the Gulf of Naples, the most beautiful in the world. Or by protecting the trees along our Costiera, the pride of the Mediterranean. Or by taking a photo every day making our yearly journal: no momentous events, but details on the route from home to work, a face, light brightening the shadow. Jammo jà, let's go, tomorrow there'll be another photo.